Construction of houses, extensions, conversions, internal alterations, local authority planning consent, building regulations consent & all other construction matters.

Please use our carefully selected featured links below to obtain information & quotes for all types of construction. This Article is FREE for anyone to use.

Quick links to our CONSTRUCTION guide -
appointing an architect I architecture I construction
planning I heritage I sustainability I grants
client organisations I building products & supplier links
party wall links I CDM regulation links
APPOINTING AN ARCHITECT

The Royal Institute of British Architects publishes contract and appointment documents, including a Small Works appointment for works costing less than £150,000, and a guide to Quality Based Selection of an architect. All can be bought online at the RIBA Bookshop. The Landscape Institute publishes an online guide to appointing a landscape architect. An online Register of UK architects is maintained by the Architects Registration Board. Most UK architects are members of the RIBA, which publishes online a Directory of Members, a Directory of RIBA Registered Practices, and a guide to dispute resolution.


WHY NOT OBTAIN OUR MAXIMUM BUILD PLANNING GUIDE


New simple to understand Planning Guide... "Puts dozens of strategies & risk assessments procedures that you should be completing BEFORE you present a scheme for formal Planning Approval in the UK." (Order your 'ebook' today & find out how the 'Professional Planning Consultant' prepares a scheme for residential development PRIOR to formally submitting an extension scheme or full site redevelopment to the Planners!).

Obtaining Planning Permission for residential development in either extending your property or redeveloping the site for new dwellings needs careful presentation & a risk assessment prior to submitting for Planning Consent. A badly presented scheme to the Planning Department by the Novice home owner can lead to an Automatic Rejection & a Planning Refusal that could be hard to overturn. Our MAXIMUM BUILD Guide will assist you in assessing your sites potential & what areas you can exploit prior to submitting your scheme for Planning Permission.

click here to find out more about our guide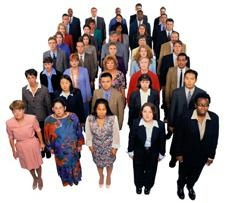 ARCHITECTURE

General architectural websites include the RIBA's architecture.com, with its online catalogue to the RIBA Library, and the Commission for Architecture and the Built Environment, which includes a library of online case studies. Other case studies are available at the Architects Journal subscription website AJ Plus. Websites specialising in housing include Design for Homes, Housing Corporation and Chartered Institute of Housing. The Usable Buildings website addresses the key issue of designing for use.



CONSTRUCTION

The Office of the Deputy Prime Minister publishes a wealth of online information on the Building Regulations and the Party Wall Act. The leading sources of building product information are RIBA Product Selector, Barbour Index, British Board of Agrement and British Standards Institution. Other sources of construction information include Building Research Establishment, Construction Best Practice Programme, Health & Safety Executive and this website, Abacus Construction Index.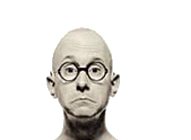 PLANNING

The Royal Town Planning Institute website contains guidance for those seeking planning permission. The Office of the Deputy Prime Minister publishes online Planning Guidance. Other planning websites include the Development Control directory of planning authorities, Planning UK, RUDI, Urban Design Group and Civic Trust. Free online maps of the UK are available at Multimap. Professional maps can be ordered at Ordnance Survey, and aerial photographs, including free samples, at Getmapping.



HERITAGE

The English Heritage website contains advice for owners of listed buildings. The equivalents in Scotland and Wales are Historic Scotland and CADW. Online documents on building conservation are published at buildingconservation.com. Websites dealing with particular periods are Georgian Group, Victorian Society and Twentieth Century Society. Historic building guides include Looking at Buildings and Images of England. Other heritage websites include Garden History Society and Society for Protection of Ancient Buildings.

NEXT STEP - THE BUILDING REGULATIONS - OBTAINING BUILDING CONTROL APPROVAL


To compliment our Planning Guide we have also produced a UK specific Specification Manual solely aimed at the domestic/residential side of building. Are you completing your own drawing plans for the Building Regulations as well? Why not obtain our 'Specification Manual' to assist you with obtaining Building Regulations Approval as well. Alternatively you may have already secured Planning Approval & just need this document.

click here to find out more about our Specification Manual

SUSTAINABILITY

The leading source of guidance on sustainability in construction is the Building Research Establishment. Their BREEAM website contains sections on offices, housing, health buildings, industrial buildings and Green Specification. The RIBA's National Building Specification provides a gateway to information on Green Construction. Other sustainability websites include Bedzed, Action Energy, Save Energy, Energy Saving Trust, Carbon Trust and Centre for Alternative Technology.



GRANTS

The National Lottery bodies giving grants for construction are the Arts Councils for England, Northern Ireland, Scotland and Wales; the Heritage Lottery Fund, the Millennium Commission and the Sports Councils for UK, England, Northern Ireland, Scotland and Wales. Grants for listed buildings are available from English Heritage. The DTI website describes and lists the Regional Development Agencies. Other websites about grants include EST Solar Grants, EU Grants and the subscription Grants Online website.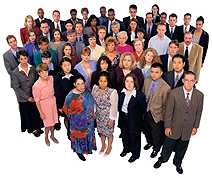 CLIENT ORGANISATIONS

The RIBA offers various client services including Client Forums in education, health and sports. The leading organisation bringing together professional clients is the Confederation of Construction Clients. Sectoral organisations involving clients include Architects for Health, British Council for Offices and Society of Chief Architects of Local Authorities.